NEWS


25.11.–23.12.2022

Jewel - Exhibition in Lokal Gallery
My rings on display in the Lovely
Lokal gallery
in Helsinki, Annankatu 9.
Lokal has a special place in my heart, because I exhibited my first glass rings there in 2018. Thank you for the invite!
Lokal Gallery
Annankatu 9
00120 Helsinki
Finland
Open:
Tue – Fri / 12–18
Sat / 12–16
Photos by Katja Hagelstam, courtesy of Lokal.
November 2022
Article: Kati Peltola on Reflections – in Glass and Upon Oneself
The lovely Helmi Korhonen from FCINY wrote a little article based on our discussion while they visited Urban Glass, the studio I worked in New York.
Please have a read;
https://fciny.org/residency/kati-peltola-on-reflections
Photo also by Helmi Korhonen.
2.9.-30.10.2022

Artist-in-residence for Finnish Cultural Institute in New York
I am in NYC Babyyy! I am staying in Harlem for a two month residency through
FCINY
.
During my stay, I will be practicing my craft in
Urban Glass
which is a non-profit Glass community in Brooklyn.
I am taking few classes and just learning about making neon signs, small sculpures and tableware! My goal is really to get to know other flameworkers, as in Finland there are not that many.
So far I have already learned so much! I have been here for 3 weeks and time flies, I have to say.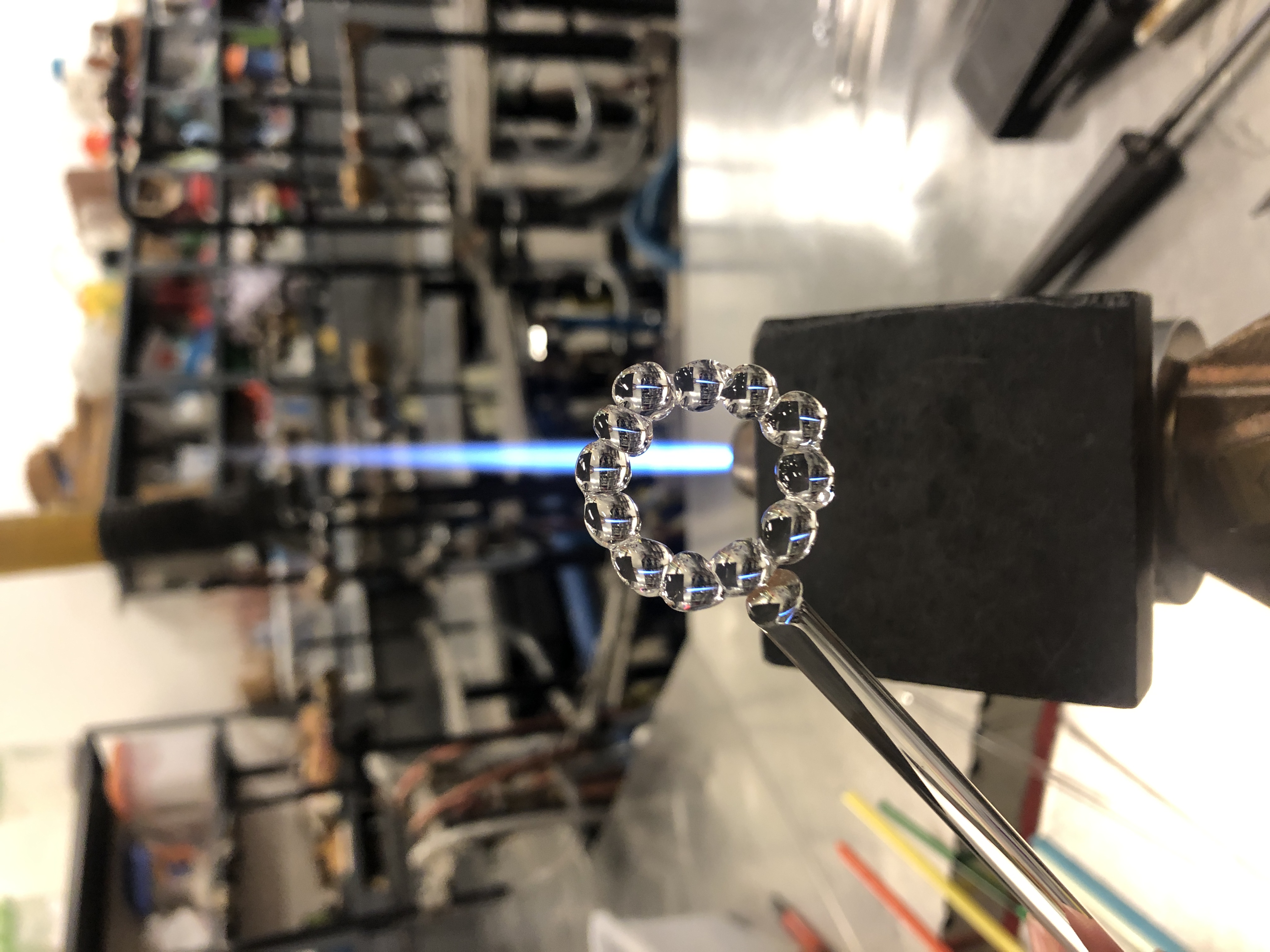 7.-11.9.2022

Habitare Protoshop
Finally here! Last year, The Protoshop 2021 was postponed again and finally this year it was possible to organize the fair.
My experimental glass pieces under the name
La morale élastique
are there on display. Check out the Block area for some emerging design potential coolness.
I cannot be present at the fair myself, but feel free to contact me if you have any questions about my work. Oh and send me pictures! ︎︎
Thank you for Imu design, Elina Aalto & Saara Renvall and Krista Kosonen, for all the work you do for us.
HABITARE IN HELSINKI MESSUKESKUS
7.-11.9.2022
OPEN:
Wed 9-12 professionals, media, VIP
Wed klo 12-20
Thu-Fri klo 10-19
Sat-Sun klo 10-18

https://habitare.messukeskus.com/

Photos by Aino Huhtaniemi.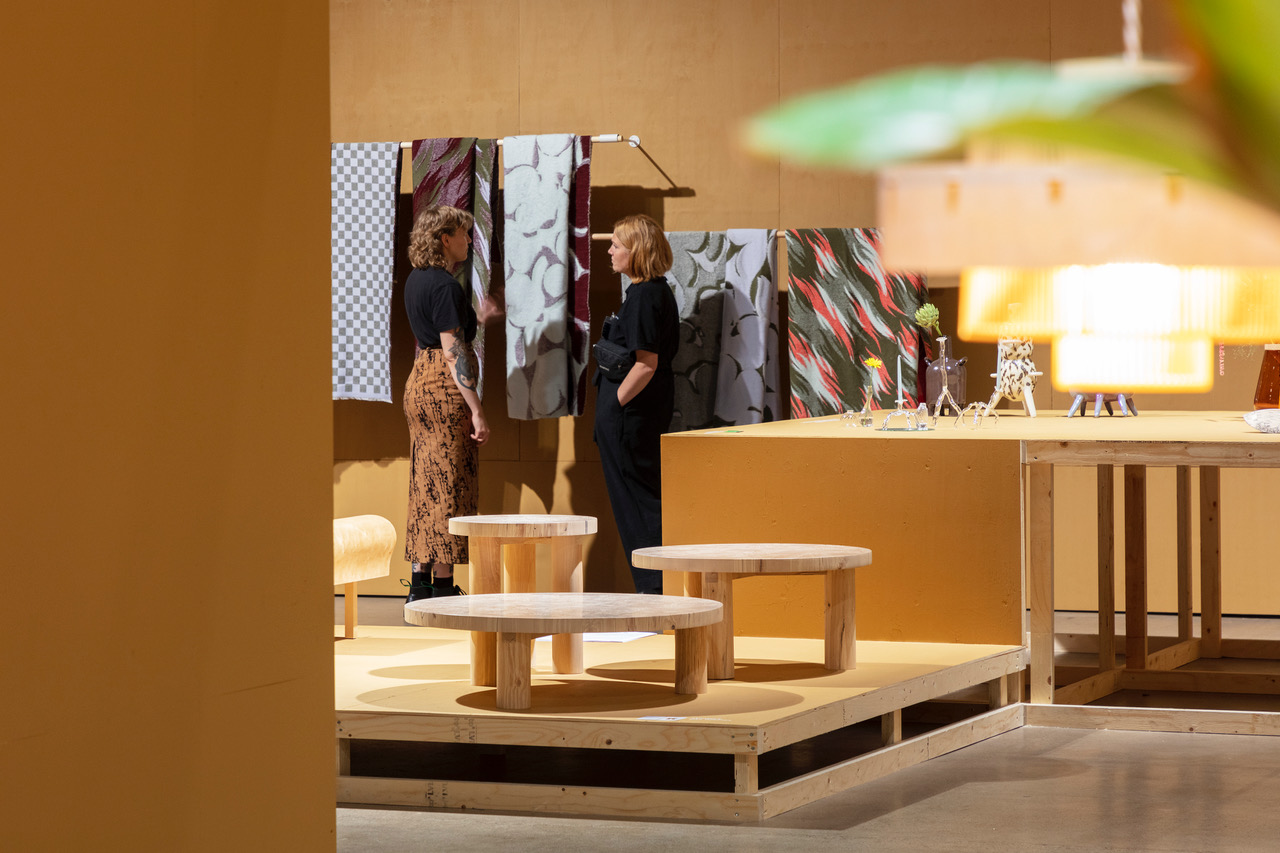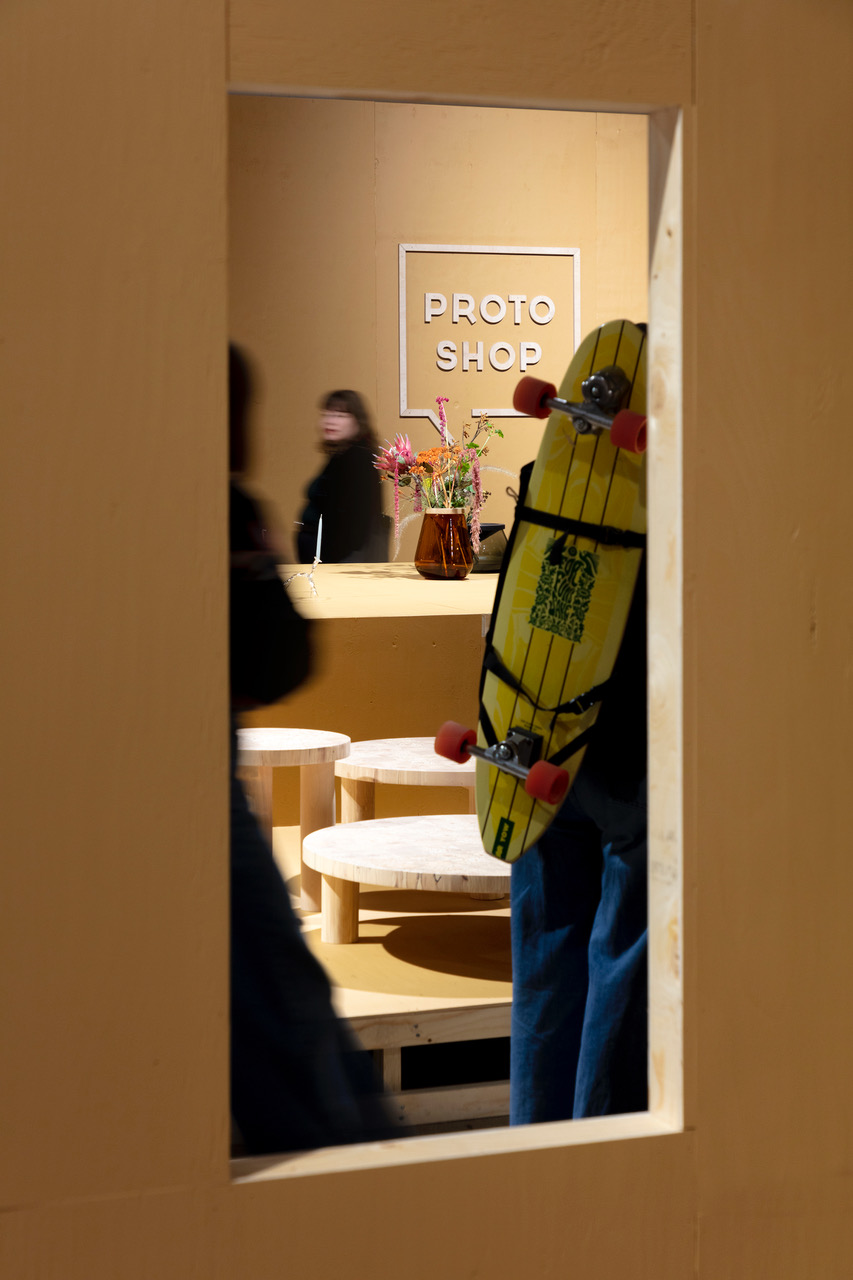 20.7.2022

Rings available in Berlin at Snow Gallery

My rings are now available in Berlin, at a new gallery
Snow
curated by Susanne Johansson. The rings are part of their Collectibles section of the gallery. Thank you for the opporunity!
Snow is a young contemporary Berlin based art gallery, highlighting emerging and established artists from the North, and beyond.
Opening hours:
Tuesday – Friday: 12 pm – 6 pm
Saturdays: 12 pm – 4 pm
Address:

Brunnenstrasse 170, 10119 Berlin
Pay them a visit if in Berlin!
6.7.2022

Interview in Helsinki Design Weekly


I was interviewed about my practice by Crystal Bennes for the Helsinki Design Week's blog
Helsinki Design Weekly
. It is my first time to have something this personal made of me. The discussion was great, thank you for the opportunity!
Read the whole interview here:
Helsinki Design Weekly
Kuva: Heikki Humberg / HDW


31.3.2022

Feature in TULVA Magazine



My rings were featured in a Finnish feminist magazine
TULVA.
Thank you Piia Emilia for the set design, and thinking of my rings.
1.10 —1.11.2021
Paris apprenticeship with Ulysse Sauvage

I have been super lucky to be able to work with artist
Ulysse Sauvage
in her Montmartre studio in Paris. She is a glass blower that works with laboratory glass and torchwork.
I love her designs and look up to her as an artist. During the month I was able to see her work and I learned a lot about the craft that is not taught in Finland in any schools.
My trip was supported by the Finnish Cultural Foundation (Suomen Kulttuurirahasto).
4.9 —5.9.2021
Konstrundan

My studio Kulmapala is part of
Konstrundan
Open Studio- event this weekend!
Come for coffee and you might get a glimpse of Mimi throwing some clay! Come and meet also our new kiln called Marko.
Studio address: Viipurinkatu 1 a LH1, 00510 Helsinki.
Open from 11.00-17.00.
16.8 —31.8.2021
Taiteiden kesä

Me and my studio partner
Mimi McPartlan
have had the priviledge to take part in the
Taiteiden kesä
project this summer. It is a juried project call for recent graduates. Taiteiden kesä made it possible for us to create an art piece for the general public.
Our works can be viewed outside our studio Kulmapala in Alppiharju.
The address is Viipurinkatu 1 a LH1.
Photos by Misa Asanuma.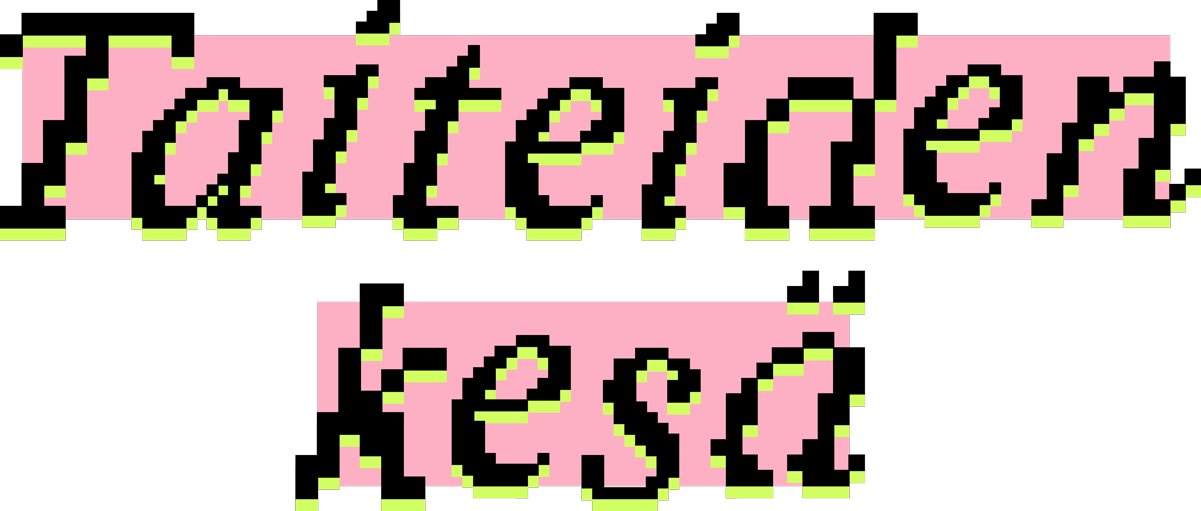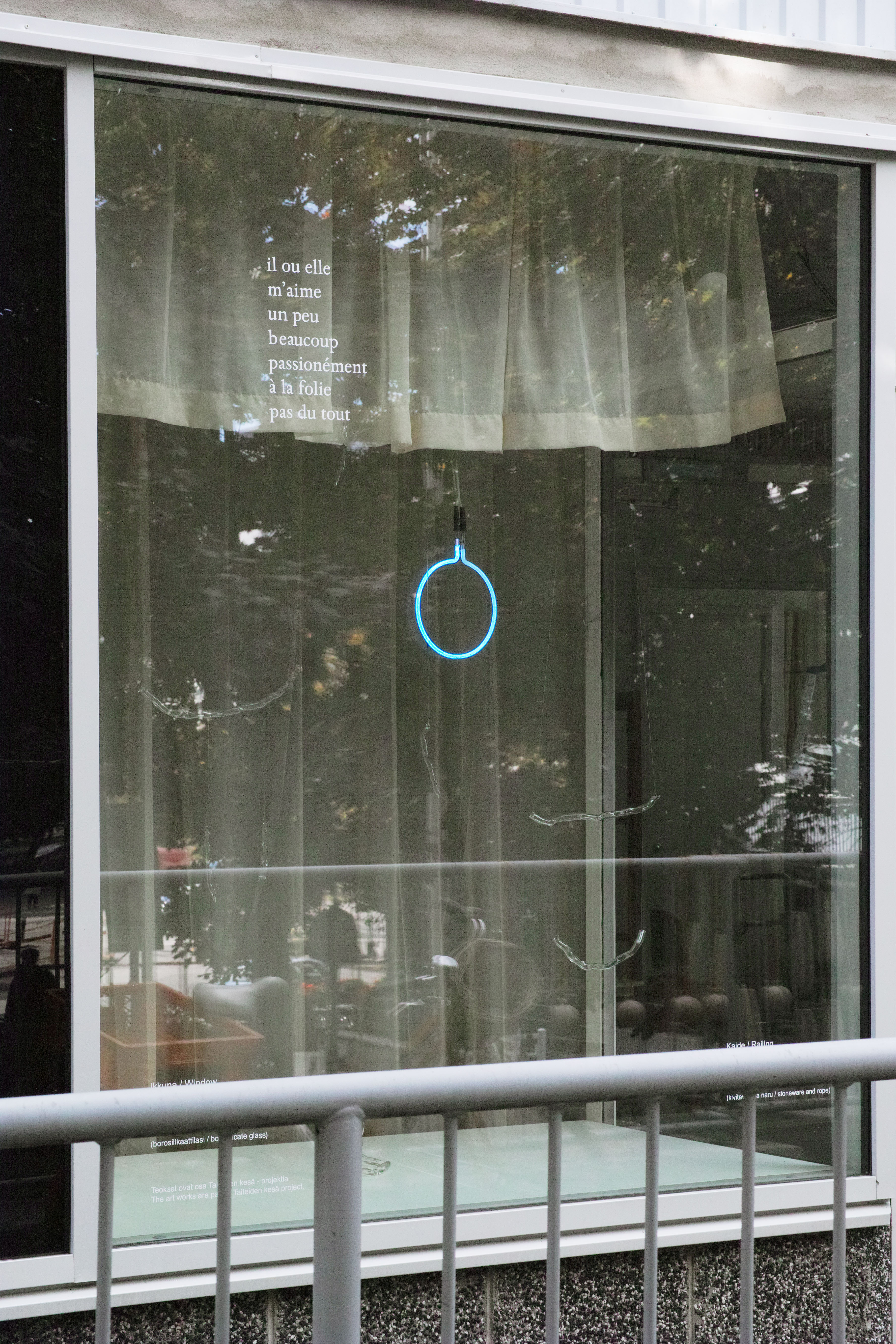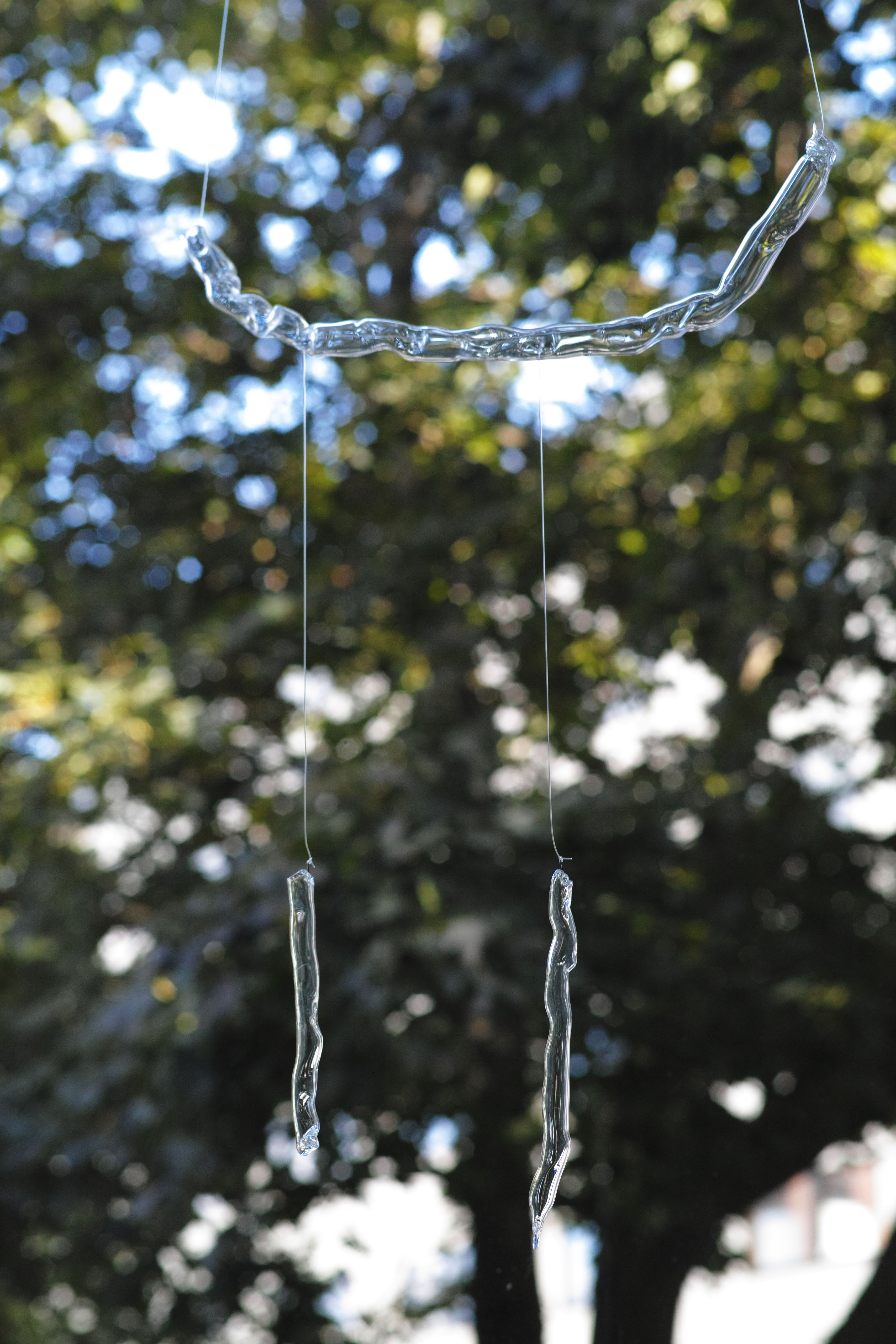 16.8 —23.8.2021
1 to 100 art shop



My glass rings are two sculptures are on display at 1 to 100 Art Shop in Katugalleria Mutteri.

Curated by Emil Lyytikkä and Hikari Nishida.

Shop open from Tue to Sun from 1pm to 5pm.
The address: Kirstinkatu 14, Helsinki


12.8 —10.10.2021
First International Festival of Manuports

The exhibition is organised by Kunsthalle
Kohta
. I am part of the Festival of Manuports through an international open call for artists!
My glass piece is located on one of the vitrines among 300 manuports.
Address:
Teurastamo inner yard
Työpajankatu 2 B
building 7, 3rd floor
00580 Helsinki, Finland
UPDATE! Art critic (in Finnish) in Helsingin Sanomat:
https://www.hs.fi/kulttuuri/art-2000008248922.html

18.6 —29.8.2021
Suvenpuoti

I am part of
Suvenpuoti
this summer, at the TUO TUO Kulttuuri Tila in Joutsa. Stop by on your way to mökki for a coffee and a peek at art in the nature! And of course the Suvenpuoti where I will have my rings on display.
︎
Welcome to Suvenpuoti, our new gallery & shop – located in the old barn of TUO TUO.
Suvenpuoti features a selection of wares that celebrate our connection to the earth and its natural elements, by artists who specialize in handmade art objects and who focus on material elements such as clay, glass, textile, and wood. MobilePay or cash.
Open 18.6.-29.8 Friday-Sunday 12pm-6pm
Featured artists: Fetiché Editions, Minjee Hwang Kim, Maikki Siuko, Liina Aalto-Setälä, Nora Aalto-Setälä, Kati Peltola, Elina Priha, Caracara Collective, Joni Judén.
Pertunmaantie 912
19650 Joutsa,
Finland
25.3.2021 — 25.4. 2021
Kosminen Salonki 2021

My work
La morale élastique
is on display at the Kosminen space for their
Kevä tsalonki.
Location: Kosminen, Pursimiehenkatu 13, Helsinki
Thu–Fri 14-18h
Sat–Sun 12-16h
More info at
https://kosminen.info/
Photos courtesy of Kosminen.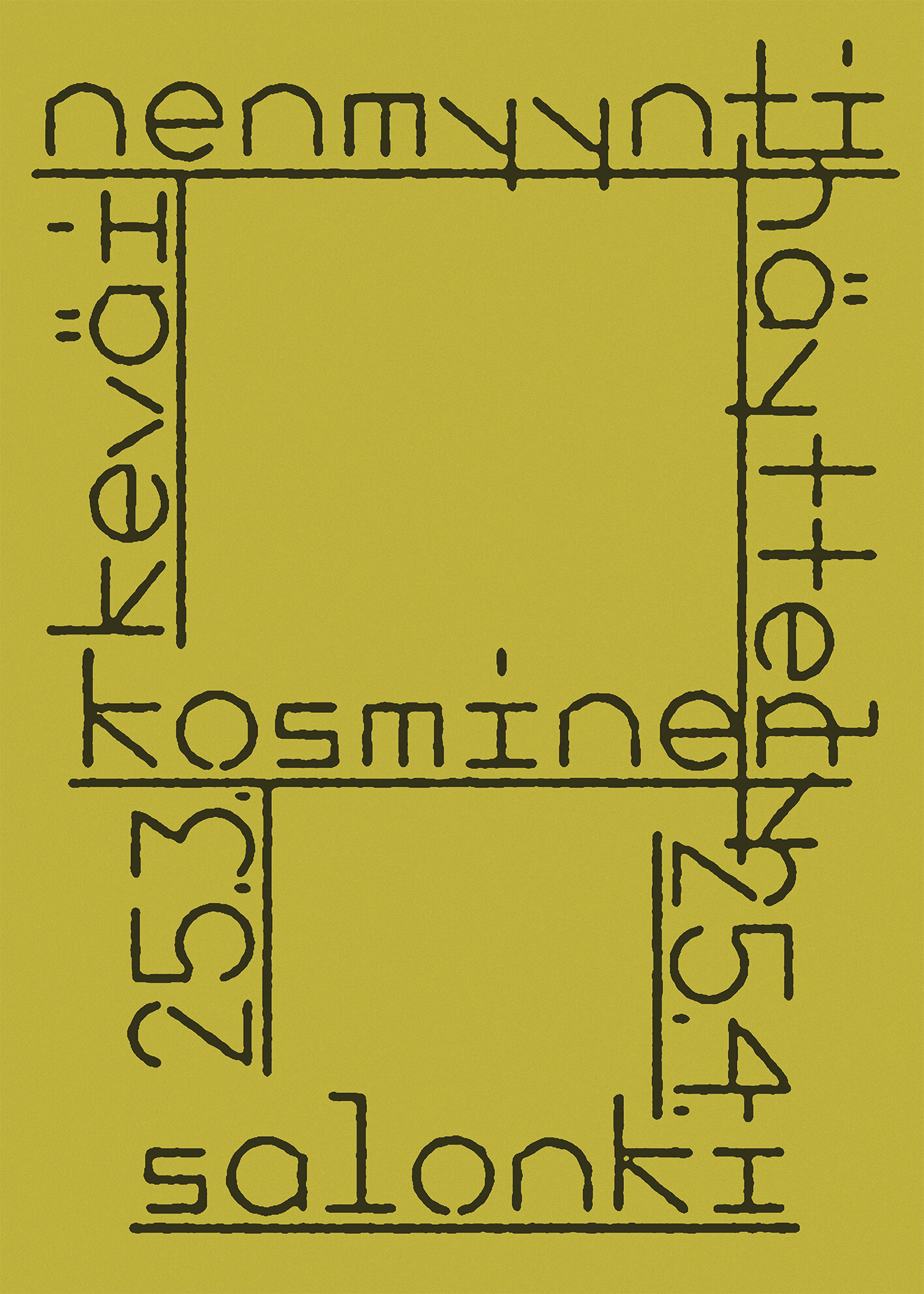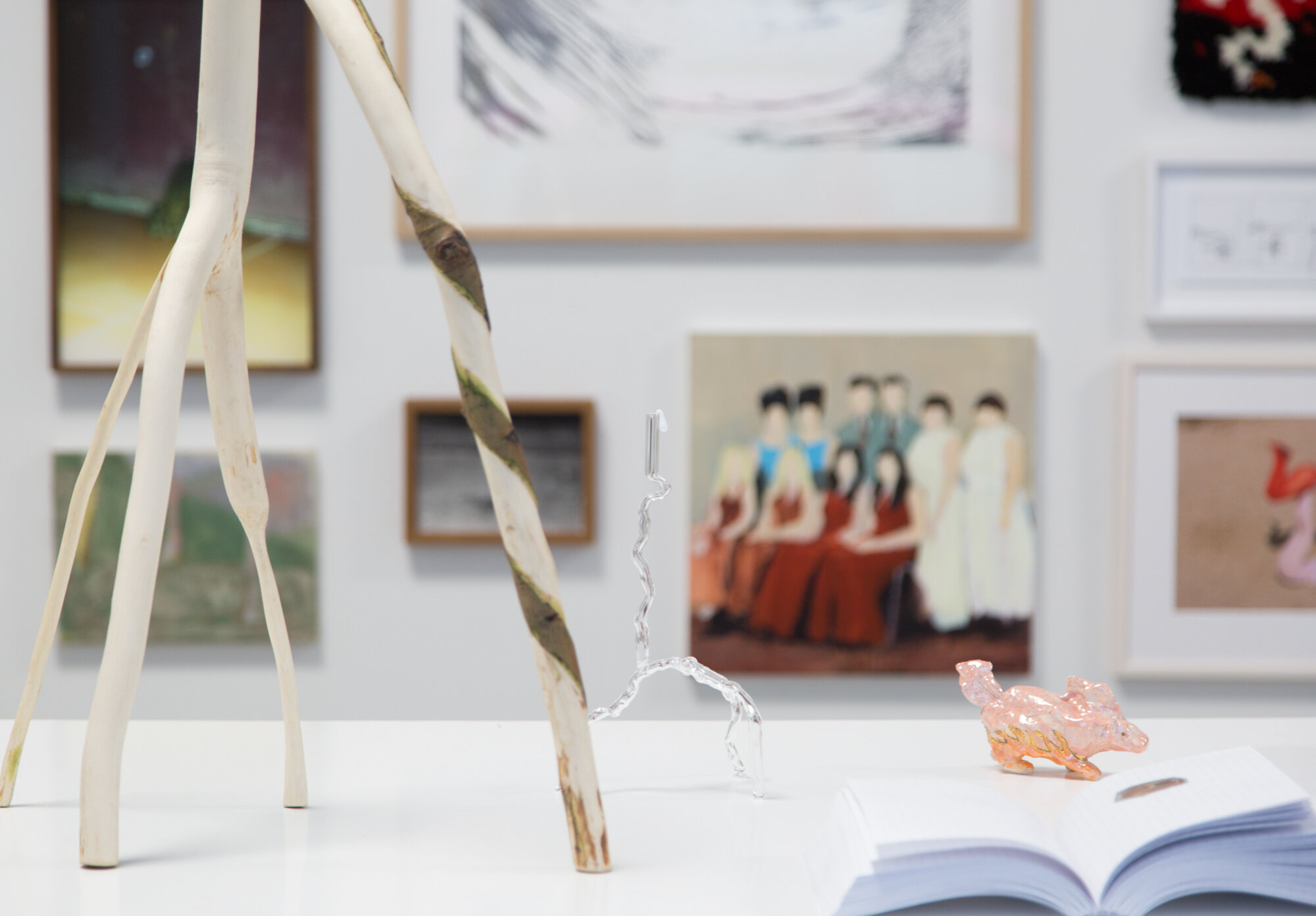 13.1.2021 — 20.2.2021

Maija Annikki Savolainen:

/d a t a c e n t r e


In collaboration with curator Yvonne Billimore and media artist Otso Havanto

Location: SOLU Space, Luotsikatu 13, Helsinki (Bioarts Society)
Wed–Sat 12–16h or by appointment

I had the pleasure to help bending some glass for the artist Maija Savolainen for her ongoing exhibition. The exhibition performs as a site for ongoing research, material experimentation and knowledge transmission. Please go and see the it and find the electric cord - looking glass rods!
16.11.— 23.12.2020

My rings are on display in good company at the
Lokal Kansallissali
until the 23.12.2020, in the address Aleksanterinkatu 22, Helsinki. (2nd floor)
I encourage a visit just for the architecture!
16.11.— 22.11.2020

I am part of the TOKYO Christmas Sales 2020, online. Shop
here
for my handsoaps and jewelry.
28.8.2020 — 27.8.2021

O Worm Supreme

My artwork
Osmo
can be seen in an exhibition
O Worm Supreme
, curated by Liina Aalto-Setälä in Tuo Tuo Kulttuuri Tila in Joutsa, Finland.
The exhibition is up for one year, and is encouraged to visit many times, as some art works may change.
Graphic design by Samuli Saarinen.